Past Event
"Urbanization and China: Understanding Impacts, Projecting Future"
Image Carousel with 3 slides
A carousel is a rotating set of images. Use the previous and next buttons to change the displayed slide
Slide 1: Qin Gao, Professor of Social Policy and Social Work at Columbia University, answers questions following her lecture titled "Urban Poverty in China: Driving Forces and Policy Responses.

Slide 2: Weiping Wu, Professor and Director of the Urban Planning Program at Columbia University, marked the end of the forum with her talk "Paying for Urban Infrastructure: Land Finance and Impacts."

Slide 3: 2019 Urban China Forum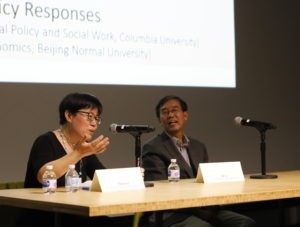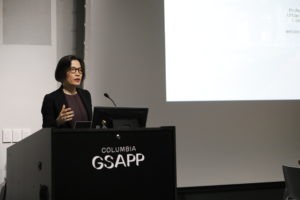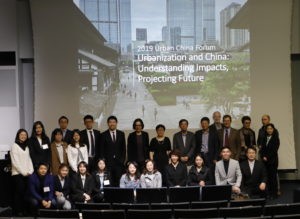 Previous
Next
October 5, 2019
5:00 PM - 6:00 PM
Event time is displayed in your time zone.