WEAI Author Q&A: Lawrence C. Reardon's 'A Third Way'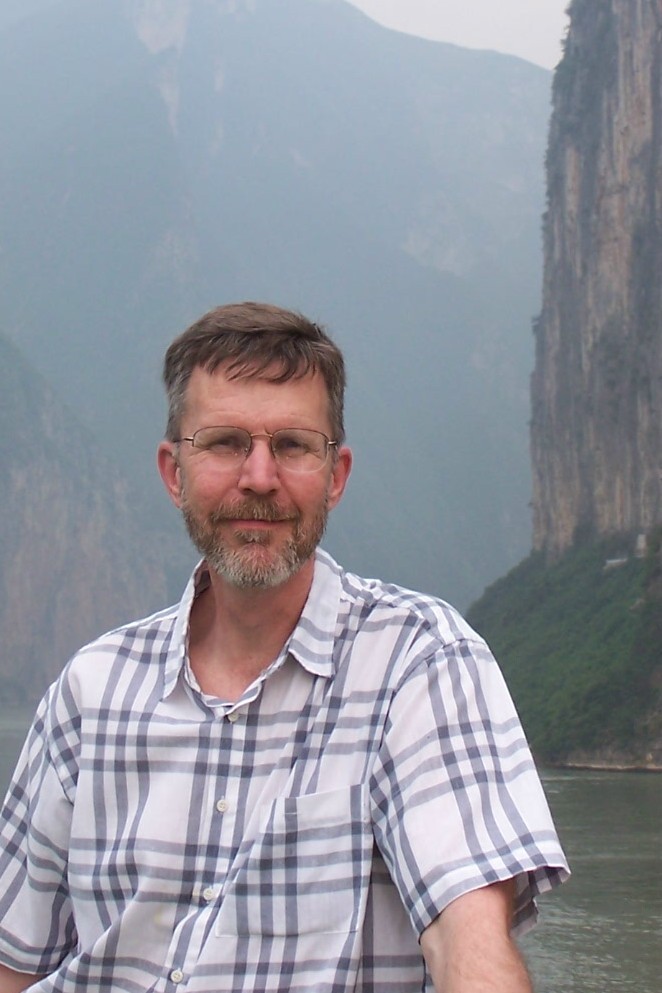 We are excited to announce a new title in the Studies of the Weatherhead East Asian Institute book series: A Third Way: The Origins of China's Current Economic Development Strategy, published by Harvard University Asia Center. The book's author, Lawrence C. Reardon is Associate Professor of Political Science at the University of New Hampshire.
From 1949 to 1978, communist elites held clashing visions of China's economic development. Mao Zedong advocated the "first way" of semi-autarchy characteristic of revolutionary Stalinism (1929–34), while Zhou Enlai adapted bureaucratic Stalinism (1934–53) to promote the "second way" of import substitution industrialization. A Third Way tells the story of Deng Xiaoping's experimentation with export-led development inspired by Lenin's New Economic Policy and the economic reforms of Eastern Europe and Asia.
Having uncovered an extraordinary collection of internal party and government documents, Lawrence Reardon meticulously traces the evolution of the coastal development strategy, starting with special economic zones in 1979 and evolving into the fourteen open coastal cities, the Hainan SEZ, and eventual accession to the global trade regime in 2001. Reardon details how Deng and Zhao Ziyang tackled large-scale smuggling operations, compromised with Chen Yun's conservative views, and overcame Deng Liqun's ideological opposition. Although Zhao Ziyang was airbrushed out of official Chinese history after June 4, 1989, Reardon argues that Zhao was the true architect of China's opening strategy. A Third Way provides important new insights about the crucial period of the 1980s and how it paved the way for China's transformation into a global economic superpower.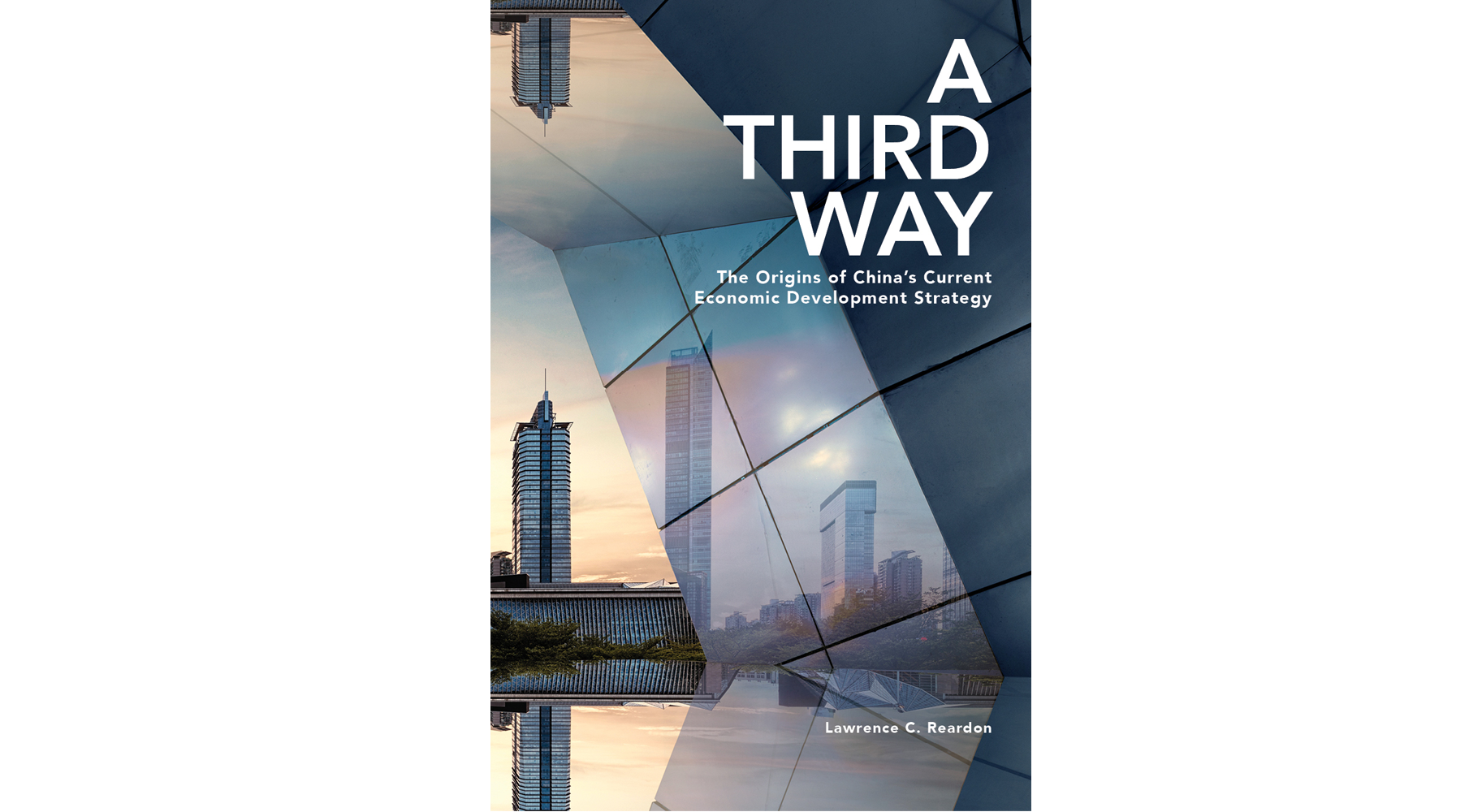 We thank Professor Reardon for taking the time to discuss his latest book with us. Read the full interview and watch Professor Reardon discuss his book with UC San Diego below.
Q: First, could you introduce yourself and the background that led you to study China's political and economic development?
I have not thought about such questions for a very long time!  At Johns Hopkins, I took my first course on development with Philip Curtin, who taught a seminar on East African economic history.  I subsequently took several fascinating courses at SAIS-Bologna taught by Marcello De Cecco on Western economic history.  By the time I arrived at Columbia in fall 1979, the US had established relations with China, which had begun its "opening to the outside world." I thus switched my focus from Africa and Europe to pursue my interest in China, and studied Mandarin at Columbia, Middlebury, and the Stanford Center in Taiwan.
My first task as Professor N.T. Wang's research assistant was to discover the location of "Shumchum," which turned out to be the Cantonese pronunciation of Shenzhen, China's first special economic zone (SEZ).  After taking courses from Tom Bernstein, Andy Nathan, Carl Riskin, and Madeleine Zelin, I knew I wanted to conduct my fieldwork in Mainland China on the SEZs and the opening.  Luckily, I received a fellowship from the Committee for Scholarly Communications with the People's Republic of China (CSCPRC) to study in the Economics Department of Peking University between 1984-86. 
During my first two years at Peking University, I became quite close with an Overseas Chinese scholar from the University of the Philippines who had spent several years in Beijing conducting research and working for foreign newspapers.  She showed me how to adapt to Chinese cultural ways and berated me when I was too "Western."  I also participated on school trips to Shenzhen and Xinjiang and improved my language and cultural skills, including by acting as a translator/actor in a Chinese World War II film shooting on Hainan Island.
I subsequently was appointed a foreign expert in the Economics and English Departments of Shenzhen University, where I discussed development issues with scholars and bureaucrats in Shenzhen and Guangzhou, gave conference talks, searched the local bookstores for research materials, and conducted research at the Universities Service Centre near Hong Kong's old Kai Tak airport.  By the time I left China in 1988, I had amassed a substantial collection of research quality materials, including many of the key Central Committee and State Council documents concerning the opening. 
My first monograph was accepted as a Study of the East Asian Institute (Columbia) and entitled, The Reluctant Dragon: Crisis Cycles in Chinese Foreign Economic Policy (University of Washington Press, 2002) that covers the period from 1949 to 1978.  My current monograph, which is also a WEAI Study (Harvard University Asia Center, 2020), continues the story from 1978 to the late 1980s.
Q: Can you briefly explain China's "ways" of economic development? What was wrong with the first and second ways that led leadership to the third, and why did this one stick?
 
After reading Tom Bernstein and Li Hua-yu edited volume China Learns from the Soviet Union (Lexington, 2010), I realized that different Stalinist economic philosophies had influenced the cycling of Chinese inwardly oriented economic development strategies from 1949 to 1978.  Mao Zedong was inspired by Stalin's The Short Course (1938), which promoted the first way of economic development emphasizing normative incentives and class struggle.  Having initially imported Soviet technology during the First Five-Year Plan, Mao called for China to become completely self-reliant, resulting in the Great Leap Forward and the Cultural Revolution.   Premier Zhou Enlai and Chen Yun promoted Stalin's economic philosophies of the 1950s that emphasized state planning, remunerative strategies, and balanced development.  In contrast to Mao's semi-autarchic strategy, Zhou Enlai and Chen Yun promoted the Four Modernizations, which used an import substitution industrialization (ISI) strategy that was financed by export promotion schemes. 
After Mao's death in 1976, party elites agreed that Mao's semi-autarchic strategy had been a failure.  They eventually convinced Deng Xiaoping that expanding the ISI strategy was too expensive and had not yielded the desired results. Deng appointed Zhao Ziyang as premier to oversee the implemented experiments with a third way of development characteristic of the Asian development model while introducing market-oriented reforms first adopted by Lenin during the New Economic Policy period of the 1920s.  Despite implementation problems, Deng Xiaoping was amazed at the success of this outward oriented strategy and allowed Zhao Ziyang to expand the experiment along the entire coast, which transformed China into one of the most important economies in the world today.
Q: There are "third ways" and there is the Third Way. What is unique about the Chinese Third Way compared to, for example, "Western" third or middle ways?
During my 2016 presentation to the Shanghai Academy of Social Sciences, several academics disagreed that Chinese leaders in the 1980s had promoted the Third Way.  I was perplexed, and I blamed my rusty spoken Chinese.  I had not argued that Deng, Chen Yun, or Zhao Ziyang had adopted the policies of Britain's Tony Blair or William Clinton, who had emphasized entrepreneurship, wealth creation, and social justice.  The Third Way was deeply embedded in the capitalist market system and reflected Western democratic traditions. 
I thus explained that Chinese leaders were following a third Chinese way of development that had superseded inwardly oriented strategies of semi-autarchy and ISI.  This third Chinese way focused on outwardly oriented development that regarded the international economy as an engine of domestic development. By absorbing foreign investment, technology, and management techniques, China could accelerate domestic economic growth while retaining the party-state's overall control.
Q: Who was Zhao Ziyang? Why was he written out of history and what was the significance of his contribution to the crafting of Chinese economic strategy?
When discussing China's policies of the 1980s, many accounts focus on Deng Xiaoping as the man who opened the Chinese door to the outside world. Like China's first paramount leader Mao Zedong, Deng was not a technocrat or economist. He was a visionary with grandiose goals for growth.  He insured the implementation and expansion of the new outwardly oriented experiments by approving the initial concept, conducting personal visits to the Zones in the mid1980s and early 1990s [nanxun] and compromising with more moderate leaders such as Chen Yun.  
But the actual architect of the opening was Zhao Ziyang, who learned about the underlying strengths of the southeast province of Guangdong during the 1950s and 1960s when he was the party secretary.  Zhao understood the power of entrepreneurs when he welcomed Overseas Chinese to invest in their ancestral villages, opened the Export Commodity Trade Fair, revived Guangdong's private markets, and oversaw the production of agricultural and light industrial export goods during the 1950s and 1960s.  By the 1970s, he accompanied Chairman Hua Guofeng to investigate the transformation of the Eastern European command economies and later as the Sichuan party secretary unleashed the entrepreneurial spirit of provincial farmers.  After Deng appointed him as premier, Zhao vigorously promoted the coastal development strategy and was responsible for the establishment of exporting zones in China's coastal cities, the establishment of the Hainan SEZ, and for initiating the accession process to the General Agreement on Tariffs and Trade. 
However, by the late 1980s, Deng rejected Zhao's attempts to dismantle the Stalinist party-state by reducing the party's hegemony.  After the Tiananmen Crisis of June 4, 1989, Zhao Ziyang remained under house arrest for the rest of his life. While the new Party General Secretary Jiang Zemin continued to expand Zhao's coastal development strategy to include Shanghai and the interior provinces, there would be no mention of Zhao Ziyang, who was airbrushed out of the official history for his heretical views promoting a more democratic China. 
Q: A Third Way is written with striking insight into the clashing perspectives of the individuals behind China's economic development. Can you speak about your research? How were you able to piece together such a clear picture of the individuals that made up Chinese leadership?
As a westerner conducting fieldwork during the 1980s, I had to overcome the Chinese fear that I was a spy asking suspicious questions.  I thus chose to study the SEZs, which was welcomed by my Chinese hosts as an appropriate topic to help China promote its investment climate.  I also taught at Shenzhen University, delivered conference papers, and edited a Chinese translation of an OECD study for Jinan University in Guangzhou.  I thus gained the trust of my academic colleagues, who were more willing to discuss their views on China's reforms and the coastal development strategy. 
Yet, I never asked my colleagues directly about sensitive issues as I did not want to put them or myself at risk.  Instead, I used these opportunities to collect economic policy documents.  To breakdown internal bureaucratic barriers, Premier Zhao Ziyang had mandated the publication of policy documents, some of which were sold in Shenzhen and Guangzhou bookstores. Scholars also wrote some excellent internal (neibu) studies and compiled annotated economic policy chronicles.  After returning from China, I analyzed these policy collections and studies to understand the sequencing of policies.  However, it was difficult to determine from many of the documents why elites pursued some policies aggressively, while adapting or discarding others. 
I needed to understand the role of the economic elites in the adoption and adaptation of these policies.  I thus analyzed various internal and public collections of elite speeches and chronicles of individual elite lives, elite autobiographies, and biographies of Mao Zedong, Chen Yun, and Deng Xiaoping written by Chinese and Western scholars, including Ezra Vogel, Alexander Pantsov, and Steve Levine.  I paid special attention to Zhao Ziyang's autobiography (2009) and the four volumes of Zhao's speeches and policies published by the Chinese University Press (2016).     
I thus could link the views and actions of specific elites with the coastal policies, starting from the policy's inception, its promulgation, its revision, and its expansion.  Such methods pried open the Chinese black box of decision making and demonstrated the ability of leaders to learn from previous policy successes and errors.
Q: How did your research lead you to write A Third Way, and what surprised you most during the process?
During three years of writing the dissertation in Virginia, my first surprise was to discover that many of the economic strategies adopted in the 1980s had their origins in the pre-1978 era, including the export processing zones.  Thus, to understand China's opening in the 1980s, I needed to understand why elites pursued such antithetical strategies as the Third Front that promoted autarchy and the Four Modernizations that authorized the large-scale importation of turnkey plants. 
My first monograph published in 2002 thus analyzed the cycling between semi-autarchic and ISI development between 1949 and 1978.  During the following eighteen years, I collected more materials during research trips to the Mainland and Hong Kong that filled in gaps and allowed me to extend my analysis to the late 1980s.  These materials were revelatory as I realized that I had previously underestimated the role of Hua Guofeng, Stalin, and Zhao Ziyang and overestimated the role of Deng Xiaoping in opening China to the outside world. 
After reading the work of Frederick Teiwes and Warren Sun, I realized that my first monograph had underestimated the role of Hua Guofeng in initiating the opening strategies of the 1980s.  In addition, Tom Bernstein and Li Hua-yu's edited volume helped me understand the impact of Stalinist economic views on elite policy preferences.  While I had come across several entries concerning The Short Course in The Post-1949 Manuscripts of Mao Zedong, I had not appreciated their importance.  Finally, my greatest surprise was a reassessment of Deng Xiaoping and Zhao Ziyang.  After reading the biographies by Pantsov, Levine, and Vogel, Zhao Ziyang's autobiography and his Collected Works, I realized that Deng's indispensable role was to approve the various stages of China's coastal development and defend the initiative against critics. Yet beginning in the early 1980s, Zhao Ziyang pursued a visionary path to integrate China's coastal areas into the world economy.  One day, Chinese on the Mainland will have the opportunity to read his collected works and appreciate that it was Zhao who was the true architect of China's rise as an economic superpower.