Adrienne Minh-Châu Lê, recipient of the 2020 Paul & Daisy Soros Fellowship, shares her personal exploration of the Vietnam War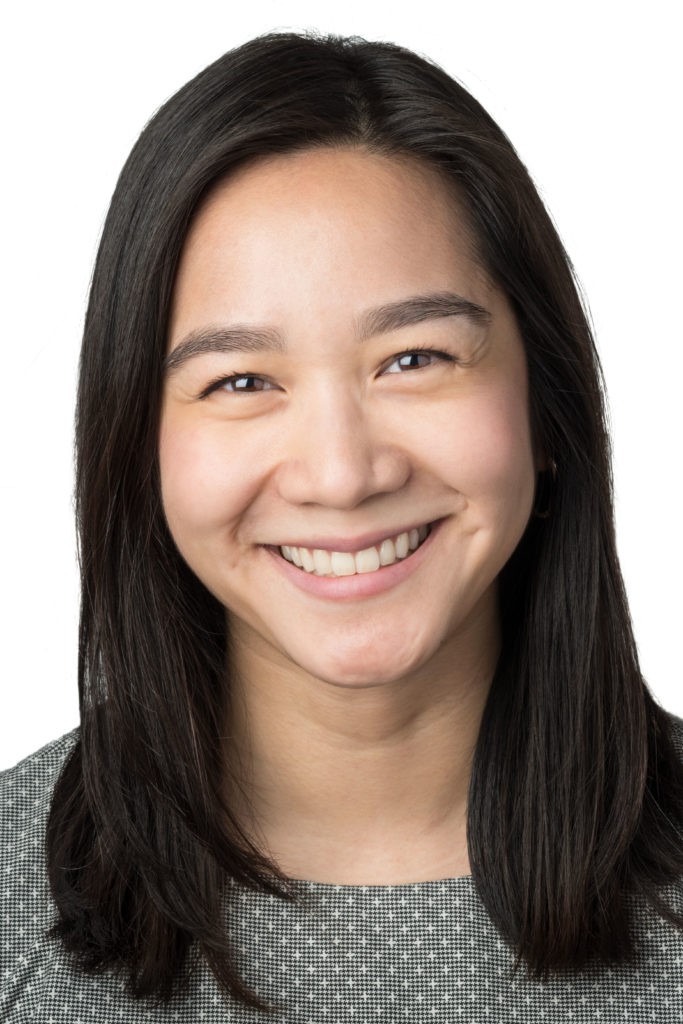 Adrienne Minh-Châu Lê is a PhD candidate in History at Columbia University and a winner of the 2020 Paul & Daisy Soros Fellowship. The daughter of Vietnamese refugees, Adrienne's parents fled Saigon for the US in the aftermath of the Vietnam War. Adrienne was born in Raleigh, North Carolina, away from the chaos of war, but her research seeks to address and understand the past wounds of the Vietnam War. Her dissertation will focus on the Vietnamese Buddhist anti-war movement. 
Founded in 1997 by Hungarian immigrants Daisy and Paul Soros, The Paul & Daisy Soros Fellowships for New Americans is a merit-based postgraduate fellowship that supports 30 immigrants and children of immigrants each year to pursue graduate school study in the US. Fellows receive $90,000 over two years. This year's fellows are all the children of immigrants, green card holders, naturalized citizens, Deferred Action for Childhood Arrival (DACA) recipients, or visa holders who graduated from both high school and college in the United States.
We congratulated Adrienne and spoke with her about her research on the anti-Vietnam War movement, as well as her personal connection to that history. 
Q: Firstly, with all that's going on, I have to ask: How are you doing? Have you been continuing your research, or have these current circumstances dramatically impacted your day to day? 
I am doing pretty well given the circumstances – thank you for asking. I am quarantining near family in Raleigh, NC for the time being. I have been carrying on with my work, although it's going more slowly given library closures and since I am prioritizing my physical and mental health during this pandemic — as I think we all should.
Q: Can you introduce your research?

Through my research I seek to tell a social history of the anti-Vietnam War movement, one that is rooted in the Buddhist movement in South Vietnam yet also highlights connections with religious pacifists and dissidents across Europe and the United States. I'm digging deep into Vietnamese language sources and aim to write a transnational history of the anti-Vietnam War movement with Vietnamese actors at the center.

By following Vietnamese Buddhists from temples and villages in South Vietnam to universities, churches, and halls of government across the US and Europe, my project both illustrates the complex local dynamics of the Vietnamese Buddhist movement and shows how Vietnamese civilians practiced their own form of international diplomacy. Vietnamese Buddhists used religious networks – including relationships with Christian leaders like Martin Luther King, Jr. – to encourage people around the world to see and experience the escalating war in Vietnam as a failure of their shared morality and humanity.
Q: How did your area of interest lead you to Columbia?
I was fortunate to find the perfect combination of what I was looking for in a PhD program here at Columbia. I knew I wanted to do work on the Vietnam War with an advisor I could connect with personally and professionally, and to be at an institution with the resources to make my academic dreams come true. I had also been living in NYC for four years when I applied to graduate programs and knew I wanted to stay in this city, so that was a huge bonus.
My advisor, Dr. Lien-Hang Nguyen, has been immensely supportive from day one and is a joy to work with. She has been the ideal mentor for me in many ways. The Weatherhead East Asian Institute has also been a great resource; I received a SYLFF grant from the Institute last year to support my summer research in Vietnam. In those 2.5 months I started doing the research I've always wanted to do — traveling throughout southern Vietnam, spending days in temple libraries, and interviewing elders about their experiences during the war.     
Q: As the daughter of Vietnamese refugees whose scholarly focus deals with the Vietnam War, how does your personal connection to the issue you study impact the way you process it?
I see my research not just as an intellectual interest but a deeply personal one, and that raises the stakes for me. As a result, I am very careful with everything I do in the process, from research to translation to writing. I am meticulous because I want to represent the history in a way that does justice to my community's experience. I also know that I will come under scrutiny as a Vietnamese Buddhist writing about this sensitive topic in Vietnam War history. So I have to check in with myself regularly as I do my work, in order to be aware of the biases I may have inherited and to take care of the emotions that come with digging into this history.
Q: Vietnamese Studies is still a relatively small field in the US. Where do you see the field going from here, and what would you like future scholars to know about the work being done by you and your peers today?
It's an exciting time for Vietnamese Studies in the US. Last year I presented at a conference at University of Oregon along with more than 30 other scholars covering topics related to the Republic of Vietnam (South Vietnam from 1955-75). I saw that we have a burgeoning Vietnamese Studies community, and more and more people are becoming interested in local, social, and cultural histories. This is a refreshing break from the top-down military and political histories that have previously dominated studies of the Vietnam War era. As people in this field like to say, Vietnam is so much more than a war and our scholarship is beginning to reflect that reality.  
Q: Can you speak a bit about your personal influences? Were there any defining life moments or academic revelations that brought you to where you are today?
Looking back, I think the defining moment was when I finally pushed myself to fly home and interview my mom about her experience as a boat refugee in the aftermath of the Vietnam War. We sat on her bedroom floor and talked for three hours. I wrote a narrative piece based on the interview that got published on OnBeing.org and it was the most meaningful project I had ever taken on. I was working in the nonprofit consulting world at the time and decided I wanted to dedicate all of my time to pursuing and recording neglected social histories of the Vietnam War.