Interview with new WEAI member Nick Smith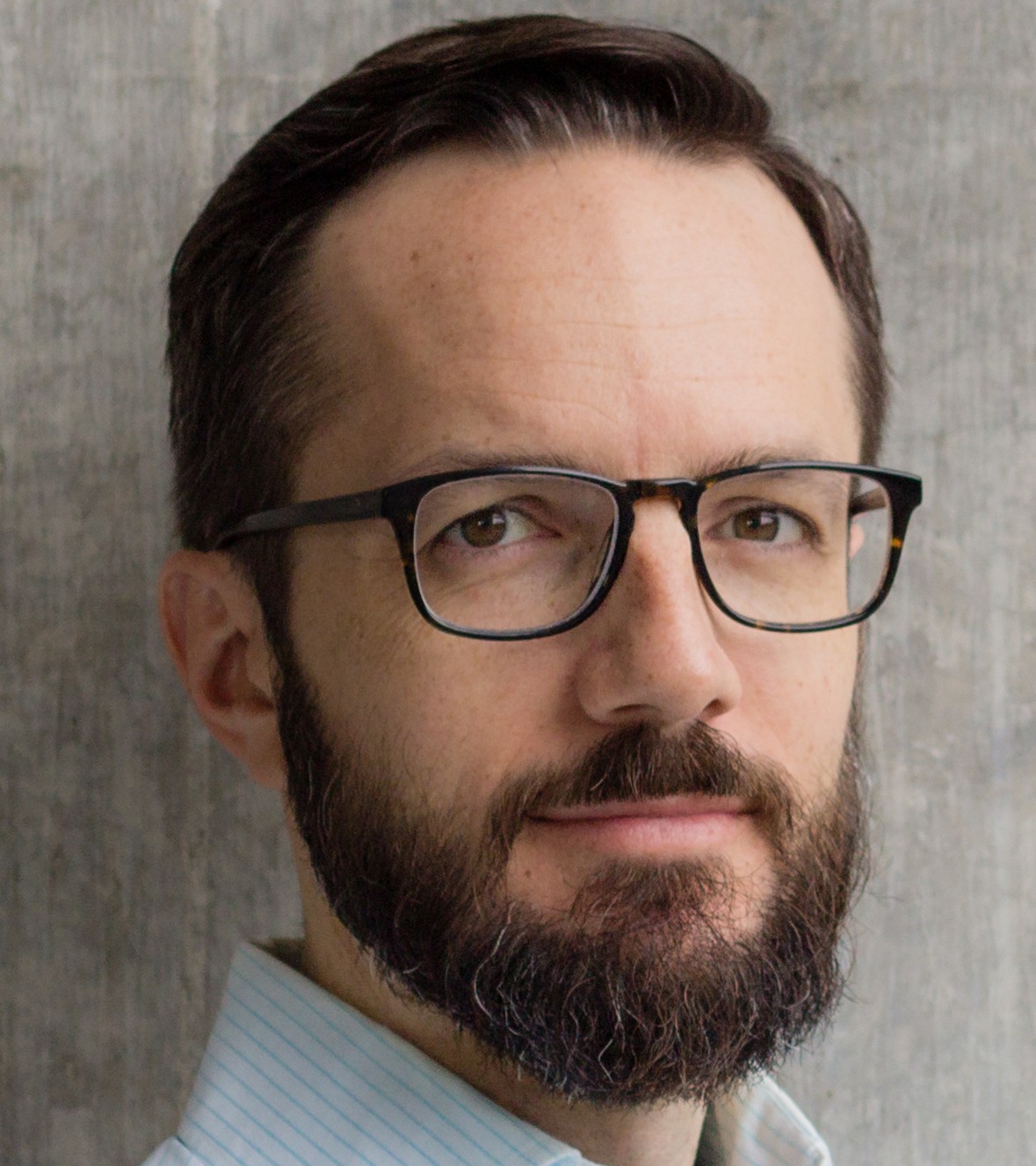 The Weatherhead East Asian Institute is excited to welcome Professor Nick Smith to the WEAI community.
Nick R. Smith is a scholar of urban transformation and planning, with a regional focus on rapid urbanization in Asia. His first book, The End of the Village: Planning the Urbanization of Rural China, explores an epochal shift in Chinese urban policy that aims for the near-total urbanization of China's territory and population. His current book project investigates the origins of China's rapid urbanization in the 1980s, with a particular focus on the Shekou Industrial Zone. He is also currently expanding his research beyond mainland China to include industrial policy and urbanization in the Sinosphere, comparative studies of urban–rural relations in Asia, and the building of model towns and the history of futurity in Southeast Asia.
Beginning from the proposition that urbanization is a process of collective problem solving, Smith's teaching introduces students to the diversity of urban processes and experiences from around the world as a way to encourage the reflexive pursuit of socially just urban futures and engaged practices of urban citizenship. His current course offerings include Urbanizing China, Urban Elsewheres: Exploring a World of Cities, the Comparative Urban Research Lab, and The Just City: Global Debates in Urban Planning and Policy.
Smith is currently Assistant Professor of Architecture and Urban Studies at Barnard College, Columbia University. Prior to joining Barnard, he was a founding member of the Urban Studies faculty at Yale–NUS College in Singapore. Smith received his A.B. (East Asian Studies), A.M. (Architecture), and Ph.D. (Urban Planning) from Harvard University. He has also held visiting positions at Oxford University (Oxford China Centre), Chongqing University (Faculty of Architecture and Urban Planning), and Renmin University (History). He is a current member of the Advisory Board of the Urban China Research Network.
In a recent interview, we spoke with Professor Smith about his work and new book, The End of the Village.
Q: Could you start by introducing yourself and your research interests? What led you down your current path?
I am an interdisciplinary scholar of urban transformation and planning with a regional focus on rapid urbanization in Asia, especially China and Southeast Asia. My PhD is in urban planning, and my methodological training is in anthropology and history, so my work is primarily qualitative, with an emphasis on ethnographic and archival research, combined with spatial analysis. Theoretically, my interests are in the new institutionalism, assemblage urbanism, affect theory, and post-coloniality.
I've always been interested in spatiality and the ways that the built environment and embodied practices transform (and are transformed by) social and political processes. As an undergraduate major in East Asian Studies, these interests coalesced around the socio-spatial organization of rural villages in southeastern China during the late nineteenth and early twentieth centuries. Over time, I turned my attention to the ways in which Chinese villages have navigated processes of rapid urbanization during the reform era, which was the focus of my first book. My research on village urbanization has subsequently led me to a number of thematic interests in China, including regional development policy, urban planning practice, village development politics, agricultural modernization, community development organizations, housing reform, industrial policy, grassroots democracy, property rights, and land value capture. I have also recently embarked on a set of related research interests in Southeast Asia, including urban enclaves, industrial development, public housing, model towns, decolonization, and policy transfer networks.
Q: Tell us about your recent book, The End of the Village. What experiences or research findings directed your attention to the case of Chongqing?
The End of the Village investigates an epochal shift in Chinese development that promises to bring about the near-total urbanization of China's population and territory. In the early 2000s, China's leaders announced a new policy of "urban–rural coordination" (chengxiang tongchou), which aimed to resolve a growing rural development crisis by extending state-led forms of urban development to all rural areas. The book explores the contested implementation of this program through an ethnography of a peri-urban village in the southwestern municipality of Chongqing, where municipal officials, village cadres, and village inhabitants all advanced rival visions for rural China's urban future.
I originally conceived of this as a comparative project looking at processes of rural urbanization in several regions across China, and I've conducted related research across a half-dozen municipalities, but Chongqing quickly emerged as the most compelling site for my research. In 2007, Chongqing and nearby Chengdu were designated as the first two national-level experimental sites for urban–rural coordination. This meant that Chongqing was on the front lines of policy experimentation for China's new approach to rural urbanization. More generally, western China, with its mountainous topography, large rural population, and slow economic growth, presents some of the most challenging (and interesting) circumstances for the state's ongoing efforts to expand processes of urbanization. At the same time, the historical focus of urban research on coastal areas, such as the Pearl River and Yangtze River deltas, means that we know much less about urbanization in China's interior. Finally, during my early visits to Chongqing I was lucky enough to stumble on a truly fascinating village case study, Hailong Village, which crystallizes the fraught politics of rural urbanization in contemporary China. The intense contestation over Hailong's transformation from agrarian backwater to vibrant industrial estate to commercial real estate development is what drives the narrative of the book.
Q: What do you hope readers will take away from your book about urban policy in China that they might not otherwise have considered?
China's villages are disappearing. For decades, China's social contract has been defined by the nation's urban–rural divide: in urban areas residents are given access to state-sponsored welfare goods, while in rural areas residents receive land use rights and village collectives organize resource redistribution. Urban–rural coordination promises to rewrite this social contract, displacing existing village institutions and integrating rural people more tightly into state-led processes of urban development. Sometimes this looks like conventional urbanization, such as the resettlement of villagers into high-rise housing estates. But it also includes more subtle transformations, like the consolidation of villages into industrial farms or the preservation of villages as tourist sites. Villages that once served as guarantees of rural stability and survival are increasingly being transformed into rural simulacra—villages in name only that may appear rural but actually function as extensions of an urban way of life. This new era of Chinese urbanization thus constitutes a radical expansion of state power and an existential threat to China's villages.
Another key takeaway from the book is the central role played by the mismatch between urban categories and urban processes in the production of Chinese urbanization—a phenomenon I refer to as "disjunctural urbanization." One of the central problematics of China urban studies over the last several decades has been the apparent mismatch between China's urban and rural categories (such as the urban–rural divisions in household registration) and China's processes of socio-spatial transformation that transcend those categories (such as the development of "villages-in-the-city"). Over the course of the reform era, this disjuncture has become a central feature of China's development model, allowing resources to be extracted from rural areas and used for urban intensification. According to state rhetoric, policies like urban–rural coordination are intended to resolve this disjuncture. The book demonstrates how, in their implementation, these policies actually reproduce the category–process mismatch, creating new incongruities that help generate new forms of urbanization that fit China's evolving developmental priorities.
Q: What was the greatest challenge you faced in researching or writing The End of the Village?
I conducted the main body of my ethnographic fieldwork in Chongqing in 2011 and 2012. A little more than halfway through that period, in March 2012, Chongqing's party secretary at the time, Bo Xilai, was removed from office in a spectacular scandal. The entire machinery of the municipal planning and policy establishment essentially ground to a halt for much of the following year, and many of the contacts I had developed in the municipal government were no longer able to speak to an American researcher, for fear of becoming targets in the post-Bo retrenchment. While this played havoc with my research plans, it also proved serendipitous. I ended up with a front row seat for one of the most momentous political events in China's recent history, and I was able to observe the profound effect such political instability has on urban and regional development—dynamics that feature prominently in the book.
Q: Can you speak about your next book project?
I'm currently working on a history of the 1980s in the Shekou Industrial Zone, China's first post-reform development zone. Shekou, which eventually became part of Shenzhen, was largely independent of its more famous neighbor during the 1980s, and it functioned as a kind of living laboratory for a range of novel practices in urban development, planning, and governance, as China embarked on figuring out how to build cities under reform. Based on oral histories and archival evidence, the book explores Shekou as one of the origin points of China's rapid urbanization, and its experiments help to explain some of the persistent idiosyncrasies of contemporary Chinese development. Shekou was also a key gateway through which development practices from elsewhere in the world, including Hong Kong and Singapore, were introduced to mainland China, and the book works to trace those knowledge networks. Other experimental practices in Shekou, such as several short-lived experiments in participatory democracy, were not propagated to the rest of China, and the book also considers Shekou as a "road not taken" that points toward alternative futures for China's still-emerging urban modernity.
Q: Can you speak about any plans or hopes you have as a new member of the WEAI community?
As a lifelong scholar of Asia, I'm very much looking forward to connecting with the many faculty and graduate students working on Asia at Columbia. When I was a graduate student at Harvard, I really valued the community of fellow travelers at the Fairbank Center for Chinese Studies and the Harvard Asia Center, and during my time in Singapore I found a rewarding intellectual community at the Asia Research Institute. Part of my motivation for joining WEAI is to connect to a similar community of Asia-focused colleagues here in New York. I'm especially eager to work with any graduate students interested in urbanization, rural development, planning, and policy in Asia—my door is always open!
The End of the Village: Planning the Urbanization of Rural China is published by University of Minnesota Press.