Interview with new WEAI member Sarah Kovner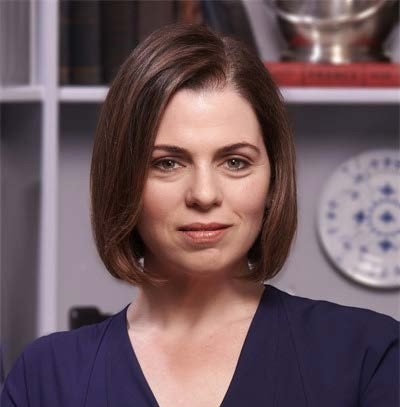 The Weatherhead East Asian Institute is excited to welcome Professor Sarah Kovner to the WEAI community.
Sarah Kovner is Senior Research Scholar at the Arnold A. Saltzman Institute of War and Peace Studies at Columbia University. She has been a Fellow in International Security Studies at Yale University and a tenured Associate Professor of History at the University of Florida. 
Kovner's first book, Occupying Power: Sex Workers and Servicemen in Postwar Japan, was a Choice Outstanding Academic Title, and won the best book prize of the Southeast Conference Association for Asian Studies. Her book, Prisoners of the Empire: POWs and Their Captors in the Pacific, was published by Harvard University Press in September 2020. Her work has been published in the Journal of Asian Studies, the Journal of Women's History, and Diplomatic History. Her work has also been translated into Japanese and Chinese.
Kovner received her AB from Princeton University and her PhD from Columbia, and also studied at Kyoto University and the University of Tokyo. She is an active member of the Association of Asian Studies, the American Historical Association, and the Society for Historians of Foreign Relations.
In a recent interview, we spoke with Professor Kovner about her work and new book, Prisoners of the Empire.
Q: Could you first introduce yourself and your research background?
I'm a historian of modern Japan, focusing on international history, war and society, and gender and sexuality. I've written two books: Occupying Power: Sex Workers and Servicemen in Postwar Japan, and more recently Prisoners of the Empire: Inside Japanese POW Camps, as well as some research articles and other writing.
Q: What led you to study WWII from a Japan angle?
In researching Occupying Power in the Red Cross archives in Geneva, I came across the reports that Swiss delegates wrote on their visits to Allied camps. As an American, I was familiar with the US experience, but I wanted to understand the Japanese view. How did they tell this history?
Q: Can you introduce your new book, Prisoners of the Empire? What inspired you to write it?
I'm always inspired to write when I can't figure something out. This has meant research articles on US military bases in Japan, Swiss diplomatic history, and sex workers during the Allied Occupation. 
In North America, Europe, and Australia, it's notorious that Allied POWs suffered at the hands of the Japanese. But no one ever explained why.
Prisoners of the Empire argues that there was nothing inherent to Japanese character or culture that led to the inhumane treatment of POWs. Senior officials gave much less thought to their management than people think. It was Japanese inattention to the challenge of managing POWs, and lack of interest in caring for them, that led to many of the cruel and inhumane situations. What stands out in the Japanese military approach to POWs is its unwitting cruelty. There was no protocol, no manual, and no one truly in charge.
Q: How did you conduct research for Prisoners of the Empire? Did any of the stories you collected surprise you?
My book tells the story of individual prisoners and internees by focusing on specific camps and their commanders in the Philippines, Singapore, Japan, and Korea. I visited state, military, university, and private archives on four continents and nine countries. I was also fortunate that former Korean guards and Allied POWs shared their stories with me.
I kept encountering surprises. First, Japan's treatment of POWs dramatically changed in the early part of the 20th century. During the Russo-Japanese War, Japan was world-famous for its treatment of prisoners, and this continued into WWI. 
Second, Tokyo and Washington communicated with each other during the war. But these talks failed. Japan was very concerned about the treatment of internees.  But they cared little for its POWs. The US was the opposite. Since negotiations work on reciprocity, these talks failed.
Third, the Japanese court-martialed guards, at least so for mistreating POWs,
Finally, more than half of all POW fatalities resulted from Allied bombs and torpedoes. Allies bombed boats despite knowing Americans were aboard.
Q: The narrative that imperial Japan brutalized and abused POWs is so deeply ingrained in popular culture. What do you hope to achieve by challenging that narrative?
History is complicated. It's true that POWs and internees underwent awful, traumatic experiences, and I would never deny that. But we should not assume everyone underwent the same experience everywhere. That's not what I found in my research.  To answer why specific abuses occurred in specific places, we have to dig deeper.
Through telling this more complex story, I hope to show how war crimes can occur because of incompetence and indifference, and not pure evil. Sadly, that history is all too relevant when you consider recent examples of how the United States treats its own captives.
Q: Your book also considers how class, gender, and race factor into POW history. For example, you highlight Western POWs pre-existing' racist perceptions of the "yellow" Japanese as "inhuman." But you also note that imperial Japan often treated other Asian people, such as Korean civilians, worse than Western POWs. Can you elaborate? How different is the story of Pacific War POW camps when taking into account questions of class, race, and gender? What important stories have been overlooked?
Gender is key to understanding this story. I think we need to think more carefully about what exactly being taken prisoner meant, beyond the suffering that people experienced. After all, When we think about war, we think about combat. But captivity is characterized by the absence of combat. Manliness and martial valor were central to heroism. They were marked by  physical conditioning and demonstrations of prowess. They had few, if any, outlets in a POW camp.  Instead, POWs experienced the opposite: they created weight tables to record their shrinking bodies, mended their gradually tattering clothes, and brooded about everyday humiliations at the hands of Japanese men. Allied soldiers were supposed to attempt escape or commit sabotage. But typically neither course seemed practical in POW camps in Asia.
Also, Allied POWs were a diverse group, one that included Indians, Filipinos, Chinese, and more rarely, Asian-Americans. And then there were Asian laborers, the treatment of which was appalling. This isn't something you'd learn from most accounts of the POW experience--in which the POWs are always white men. But Asian men were often treated even worse, such as the Indians who refused to join the Indian National Army.
No less important, wartime accounts on both sides show the enemy as members of an inferior race, if not another species. They had little experience with each other and did not speak each other's language. Many Japanese and Korean guards had never encountered a non-Japanese speaking foreigner, and thought they were being defiant when they did not immediately follow orders.
Many American, Dutch, and British Empire troops had never before encountered Asians as anything but colonial subjects.  Some commanders encouraged guards to use corporal punishment because bigger and stronger European and American soldiers would otherwise be impossible to control.
But it was not a matter of policy. In fact, more than eighty Japanese soldiers were court-martialed and punished for mistreating POWs. Although many POWs and internees held racist views and were particularly humiliated to become prisoners of the Japanese, none could survive without gaining at least some understanding of their captors.
Class affected the experience of guards as well as prisoners. It determined what kind of role men played in the war--whether poor Korean men were pressured to become guards, or what kind of status British soldiers held in the Armed Services.
Q: What's next for you?
I'm currently starting a new project on the 1970s, specifically on the Japanese Red Army.  At WEAI, I'm excited about a December event, "New Books in Japanese History," which features four new books, including mine, with Louise Young (Columbia Ph.D.) as moderator.