Journalist Rong Xiaoqing Discusses Shifting Chinese Diasporic Identities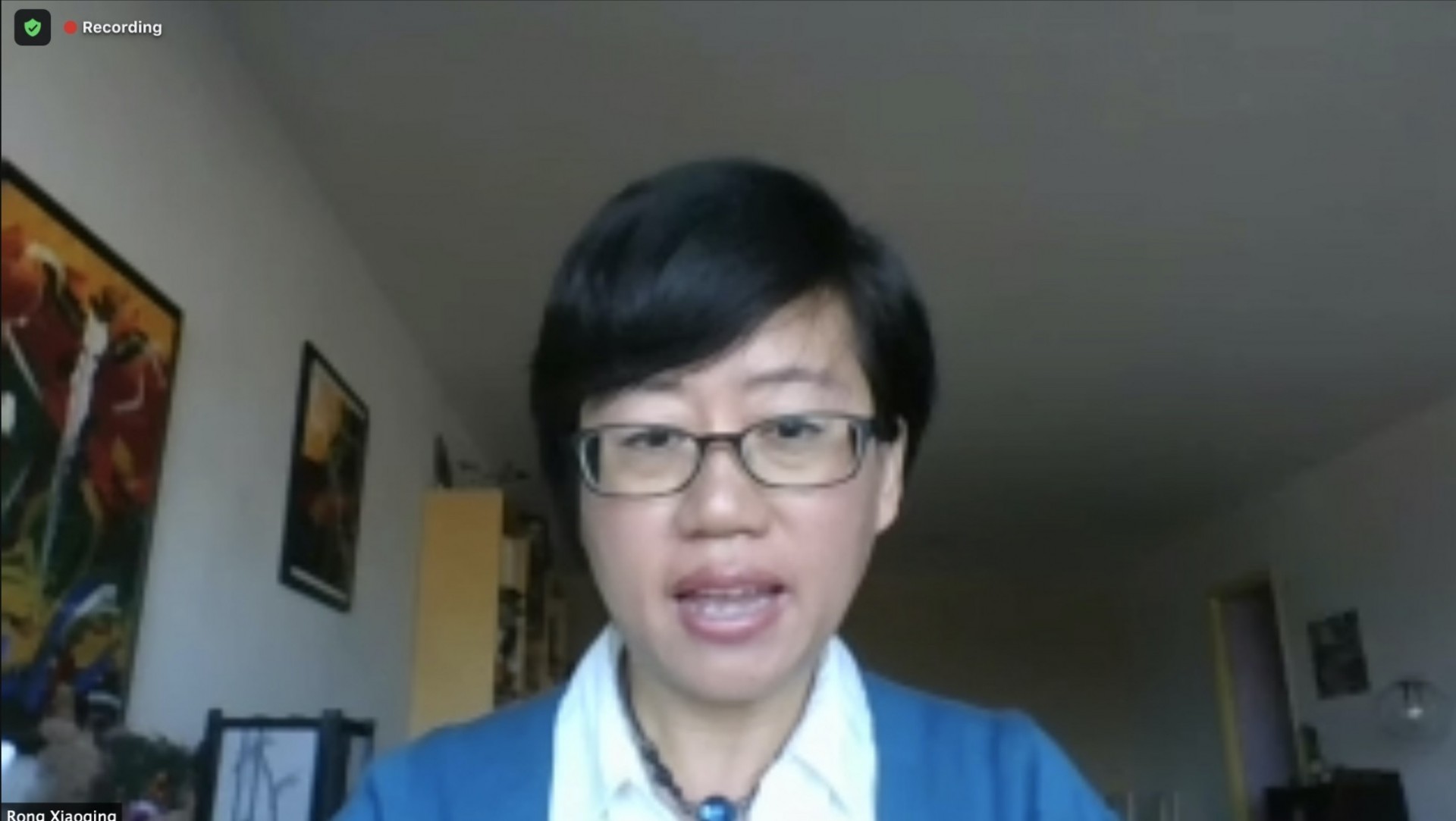 In a wide-ranging dialogue, journalist Rong Xiaoqing, reporter for the Sing Tao Daily and author of The New York Times' weekly newsletter "Overseas Chinese Journal," addressed changing US-China relations, the impact of those developments on the diaspora community, and challenges as a reporter. The October 15 webinar, "The Dilemma of the Chinese Diaspora in the Decoupling Era," was moderated by WEAI's Qin Gao, Professor and Director of the China Center for Social Policy in the School of Social Work.
Rong's talk opened with an anecdote from early in her time in the US, when relations with China appeared to be on an upward trend. During a keynote speech at the National Committee on US-China Relations in 2005, Deputy Secretary of State Robert Zoellick referred to China as a "stakeholder," much to the surprise of the event's journalist attendees. It was around this time also that the term "Chimerica" was coined, referring to the symbiotic economic relationship between the two countries. These days, Rong noted, the favored terminology to describe the future of relations from both sides is "decoupling."
Today, as the US government warns against espionage activities, Chinese students, scholars, and scientists working or studying in the US feel increasingly subject to scrutiny and accusations of spying. Additionally, people of Chinese descent living in the US are scrutinized online by Chinese netizens, often through a nationalistic lens. Ethnically Chinese people with a public platform "feel they have been pushed into a corner—that they have to choose sides," Rong said.
Rong noted a sense of fear among the Chinese community in recent years around speaking out and being targeted by the US authorities, or for expressing sentiments which would subject them to criticism from Chinese communities. This fear has made Rong's job more difficult, as she balances journalistic integrity with the need to protect her sources. This reticence has also reached academia, noted Professor Gao.
As a reporter, Rong says, her job is to tell the truth. "It sounds easy because there is one truth," she notes. "But in today's extremely polarized world, there is always the question: whose truth are you telling?" These questions translate into different value judgments about the veracity of her work assigned to each of the publications she writes for—Chinese, English, ethnic media, or otherwise.
Other topics Rong covered included changes within the Chinese-American community, the integration and tension between Chinese-Americans and Chinese expats in the US, anti-Asian attacks and discrimination, and pan-Asian identity.
While shifts in a shared sense of Chinese identity were discussed in depth, ultimately Rong believes the differences between us are smaller than we often seem to believe. Just one year into her stay in the US, Rong experienced the September 11 terror attacks. Witnessing the solidarity and sense of community that permeated New York City in its wake shaped Rong's worldview and appreciation of the shared humanity that underpins our diversity.