As teaching on Asia expands from niche to national, Asia for Educators' repository of tools for teachers evolves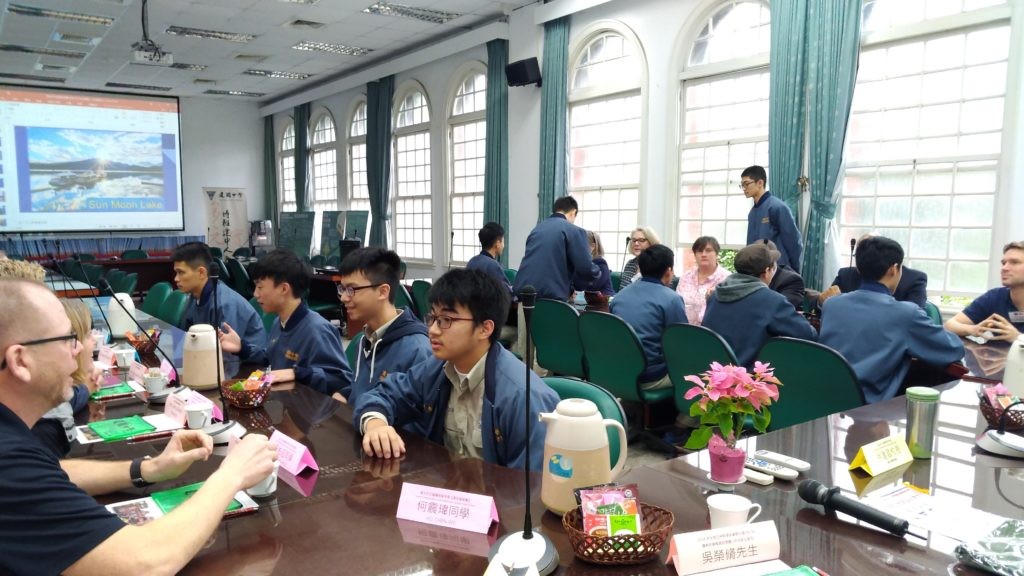 Asia for Educators (AFE) was established in 1977 with the goal of sharing Columbia's wealth of expertise on East Asia with the wider public. Under the umbrella of the East Asian National Resource Center at Columbia, which is administered by the Weatherhead East Asian Institute (WEAI) and supported by the US Department of Education, AFE draws on the expertise of WEAI faculty and graduate students to promote education about Asia through professional background programs for teachers and the development of quality educational materials for students and teachers at both the undergraduate and K-12 levels.
Dr. Roberta Martin has led AFE as its director since its establishment over 40 years ago as the "East Asian Curriculum Project." In the early days, Martin explained, the program targeted several audiences, including the general public. Following a directive from the Department of Education, the program narrowed its focus more specifically to serve teachers, and Asia for Educators was born, offering workshops and courses for teachers, some in conjunction with Columbia's Teachers College.
AFE also develops classroom materials. Initially, these materials were bound into workbooks and sent out via mail order. In 2000, Contemporary Japan: A Teaching Workbook was awarded the Buchanan Prize for outstanding curriculum by the Association for Asian Studies and its Committee on Teaching about Asia. Nonetheless, Martin recalled that, "All of this was in print, and most of our energy went into handling orders and shipping several thousand copies!" As technology develops and provides new tools for learning, AFE has adapted its platform and expanded its offerings.
"When the Web arrived, we re-categorized allof our resources in these workbooks by time period as well as subject area, and digitized all of the units for the Web," creating a "Timeline of Asia in World History," Martin said. She added that the online format meant it became possible to link to educational resources at other major institutions, making AFE "a repository of all online teaching units" across universities and other nonprofits.  Support from the Blakemore Foundation allowed AFE in 2007 to expand its index of resources on Asia to include new online teaching resources developed by museums. With the launching of the Asia for Educators  resource site (afe.easia.columbia.edu) Martin noted that "AFE was now definitely able to reach and serve a national audience of educators."
But the website's present-day success obscures the bumpy beginnings of East Asia education across the US. "Originally, with the exception of New  York State, there was no place nationally for Asia in the K-12 curriculum, unless it was a serendipitous interest of a teacher," explained Martin. Schools began to pay more attention to Asia following the normalization of US-China relations in 1979 and the Japanese economic bubble in the 1980s, but interest was far from widespread. Classroom materials, moreover, were sorely lacking. With support from the Japan Foundation Center for Global Partnership, in 1990 AFE conducted a survey of state curriculum requirements and followed this with a national evaluation of Asia content in social studies and history textbooks in 1993. These studies found that there was little room for Asia in state curriculum outlines and that the coverage of Asia in the textbooks was "dismal," Martin noted.
Things began to change when colleges, many of which had still required core courses, began converting their core history course from "Western" to "world" history. The new courses were "often taught in sections in history departments where no faculty member had a background in Asia," said Martin, "and departments began contacting the Institute for help with syllabi and faculty development." In response, AFE launched the "Project on Asia in the Core Curriculum," supported by grants from the National Endowment for the Humanities, the Henry Luce Foundation, and the Annenberg Foundation/PBS. Between 1984 and 1997 this project sponsored faculty seminars, publications, and two video series that supported the inclusion of Asia in literature, social sciences, and Western and world history courses. A companion initiative sponsored seminars for community college faculty from 1996-1999.
During the late 1990s, when secondary schools also began introducing "world" history, educational circles moved to establish national standards for the teaching of both American history and world history. Around the same time the newly established Freeman Foundation began funding K-12 and undergraduate initiatives to encourage more teaching about East Asia. In response to a call from Houghton Freeman, the then president of the Foundation, to "make Asia part of the education of every American student  by the time he or she graduates," AFE cofounded the National Consortium for Teaching about Asia (NCTA) in 1998, with four other East Asia outreach programs.
Columbia then hosted the first annual Symposium on Asia in the Curriculum for new undergraduate and precollegiate programs supported by the Freemans, which included a dinner in their honor. The symposium was cosponsored by two WEAI educational programs funded by the Freeman Foundation, AFE and the Expanding East Asian Studies (ExEAS) initiative for undergraduate teachers, led by Professor Carol Gluck.
Within the NCTA framework, AFE sponsored seminars, study tours for teachers, as well as school exchanges for students from 1998-2017. Support for the study tours was also provided by the Japan Foundation Center for Global Partnership. As a national site within NCTA, AFE continues to coordinate professional development seminars and workshops for teachers, working with partners at universities in 12 US states. In 2018-2019,  programs hosted by AFE and its partners engaged over 800 teachers. Of this total, 290 teachers enrolled in Columbia's online offerings, responding to  AFE Associate Director Karen Kane's recent introduction of a "graphic novels" series to AFE's lineup of online offerings. The graphic novels—newly popular in educational circles—appeal to a wide range of learners while  examining and teaching serious content relating to Japan, China, Korea,  Vietnam, and others.
Image Carousel with 2 slides
A carousel is a rotating set of images. Use the previous and next buttons to change the displayed slide
Slide 1: Roberta H. Martin, Director, Asia for Educators, and President Lee C. Bollinger at the First Annual Symposium on Asia in the Curriculum held at Columbia University in September 2002. More than 130 people from 90 institutions attended the event.

Slide 2: Houghton Freeman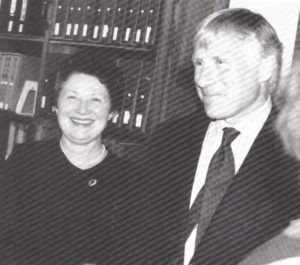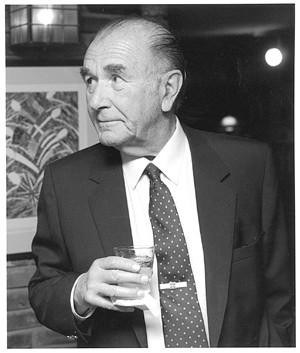 Previous
Next
Today, Asia is now included in art and literature courses, as well as history, and students access resources on school-issued tablets as well as their cell phones. To meet the demands of the times, AFE has worked to offer innovative materials. "Most recently, we have begun creating an online library of video presentations by faculty specialists, with accompanying slideshows, to provide background for teachers and their students on both current issues as well as historical events, works of literature, and artistic traditions," Martin said.
In 2017 AFE led NCTA in launching the Freeman Book Awards for young adult and children's literature on East and Southeast Asia. The awards, administered by AFE "recognize quality books for children and young adults that contribute meaningfully to an understanding of East and Southeast Asia," said Martin. "They also honor the vision and contribution of the Freeman Foundation to increasing the breadth and depth of education about Asia in the US." In their first year, the Freeman Awards enjoyed start-up administrative support from WEAI. Martin believes these awards, along with the AFE library of online resources, will continue to make a lasting  contribution to the field for years to come.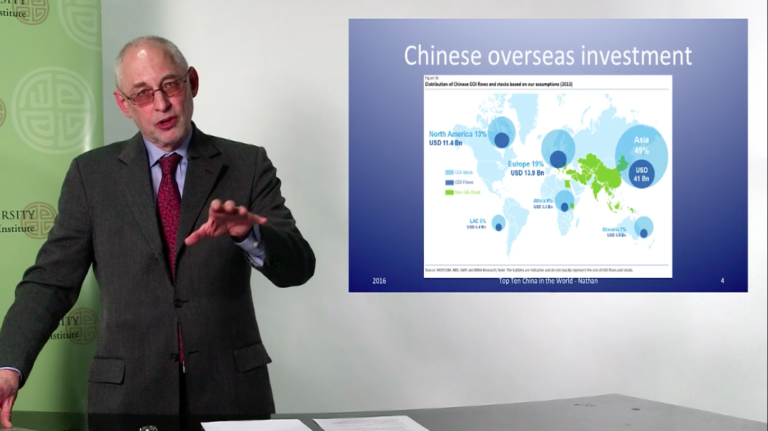 In the words of one educator and AFE site user: "Each year, I work on making the simulations and projects more globalized and less European-focused. I have to say – that wouldn't be possible without [AFE]. It's an extraordinary resource."